Having your contact center in the cloud means you always have the latest and greatest. No more hardware upgrades. Low start-up costs. Reasonable ongoing monthly fees. Plus:
Everything you need at your fingertips
Manage all operations from one spot. Reporting, queues, self service, CTI, administration, recording, etc.
Customers can communicate how and when they want
Multimedia integration gives you the option to communicate through voice, email, fax, text message, social media, web chat, and co-browsing.
Adjust call flows/routing anytime, anywhere
GUI scripting tools make it easy to change call flow and routing plans. All of your contact types (calls, email, text, web chat, etc.) follow all the same flow and routing rules.
Outbound dialer
Dialing modes include preview, progressive, predictive, and IVR.
Automate routine inquiries
With IVR/self service options, you can capture information upfront in order to direct the customer to the right people. Or offer call back options for better customer satisfaction and increased productivity during quiet times.
Analytics that drive productivity
Managers can review all analytics including historical performance and trends. This will provide data to accurately forecast, boost agent productivity, and provide targeted coaching and training where needed.
Engaged agents
Give your agents the right tools to do their jobs better.
Cloud-based contact centers offer excellent return on investment for businesses. Download the white paper to learn how.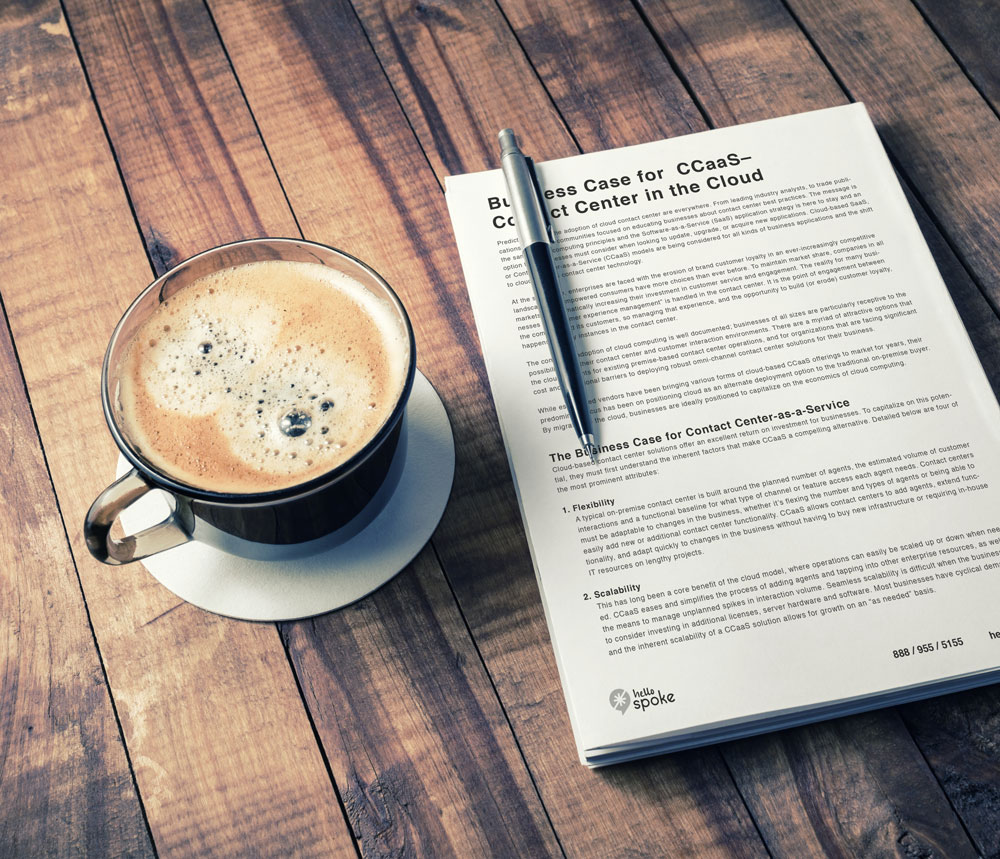 Interested in a cloud-based contact center? Contact us today for a demo and pricing.