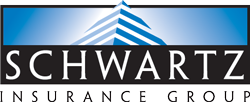 Dave Durik
HelloSpoke
118 E. Main St
Suite 100
Louisville, KY 40202
RE: Words of appreciation
Dear Mr. Durik,
Over the past several months there has been an enormous amount of change at Schwartz Insurance Group at a frenetic pace with many obstacles to overcome. Many of these challenges were due to the rapid growth in size of our agency and were met with some very stressful and often unanticipated problems. However, the one constant was the professionalism and expertise that was demonstrated by Scott Langley. Scott showed a tremendous amount of flexibility and executed timely fixes to our phone system and data lines so that our mission could be completed with ease and minimal interruption.
Where many others may have simply grown dismayed at the issues we faced, Scott's calm demeanor in dealing with our growing agency across multiple locations was a breath of fresh air knowing that the job was being done in a way that suited our needs at a time when so many more tasks needed our attention.
Everything Scott has done for us has been greatly appreciated and not gone unnoticed by everyone here at Schwartz Insurance Group. We want to pass along our thanks for the superlative job he has done.
Sincerely,
Michael J. Morgan
Agency Services Director