"We expect our phones to work. And work all the time. Outside of that, we've never given our phone system much thought. The fact that we could switch to hellospoke and get the latest technology and features AND save 40% on our monthly phone bill has been fantastic."
Choose the cloud phone service that fits your needs
Business VoIP
We move your phone system to the cloud and use your existing internet connection to make and take phone calls. Because you're now using your internet connection, say goodbye to the phone company and their monthly bill.
Contact Center
A multi-channel contact center that can quickly and efficiently respond to customers from any channel, at any time. Fully scalable, this cloud contact center is great for any call volume or number of agents.
PBX SIP Trunking
Keep your existing PBX system and save money by replacing the typical phone trunk with a SIP trunk. You no longer need separate voice and data networks, which means handling additional voice/data is easy.
why switch to the cloud?
Having your phone system in the cloud means you always have the latest and greatest. Here are a few other reasons you should consider a cloud phone service:
No maintenance costs
All maintenance is handled by the provider with no additional fees.
Provider takes on all the work and risk
The provider will have all the know-how and equipment to keep you up and running. There's no risk to you.
Add or remove users quickly
Only pay for what you need. As your business changes you can add and remove users.
Software updates happen automatically
No need to upgrade anything on your own. The provider takes care of all updates for you, so you always have the latest and greatest.
Easy, quick and cost-effective implementation
You'll be up and running in a few easy steps.
No need for dedicated internal IT resources
Save money and resources because you don't have to have dedicated IT resources to maintain your cloud phone service.
441000
Phone calls per day
97
percent customer retention
Recent blog posts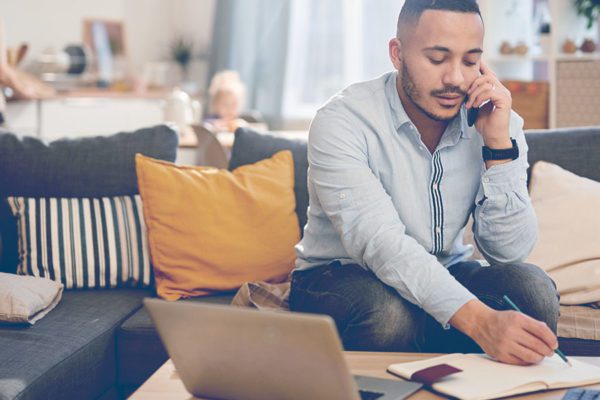 Need a work-from-home plan just in case? Whether you are thinking about giving employees the option to work from home...
read more →
March 12, 2020