"We expect our phones to work. And work all the time. Outside of that, we've never given our phone system much thought. The fact that we could switch to hellospoke and get the latest technology and features AND save 40% on our monthly phone bill has been fantastic."
Choose the cloud phone service that fits your needs
Business VoIP
Communicate more effectively with a cloud-based service that includes voicemail to email, call recording, text messaging and a mobile app that puts the power of a desk phone in your pocket.
Notify – Incident Alerting
Missed calls don't have to turn into missed opportunities. A message is left by a resident, and your staff is notified by phone, text and email – all based on your customized notification rules.
Microsoft Teams Integration
hellospoke takes Microsoft Teams to the next level with our reliable, feature-rich voice service. This means you can make and take ALL phone calls – on any Teams device – anywhere.
Contact Center
Having your contact center in the cloud means you always have the latest and greatest. No more hardware upgrades. Low start-up costs. Reasonable ongoing monthly fees.
why switch to the cloud?
Having your phone system in the cloud means you always have the latest and greatest. Here are a few other reasons you should consider a cloud phone service:
No maintenance costs
All maintenance is handled by the provider with no additional fees.
Provider takes on all the work and risk
The provider will have all the know-how and equipment to keep you up and running. There's no risk to you.
Add or remove users quickly
Only pay for what you need. As your business changes you can add and remove users.
Software updates happen automatically
No need to upgrade anything on your own. The provider takes care of all updates for you, so you always have the latest and greatest.
Easy, quick and cost-effective implementation
You'll be up and running in a few easy steps.
No need for dedicated internal IT resources
Save money and resources because you don't have to have dedicated IT resources to maintain your cloud phone service.
Looking to replace your old phone system?
Tired of your existing provider?
We LOVE phone calls!
441000
Phone calls per day
97
percent customer retention
Recent blog posts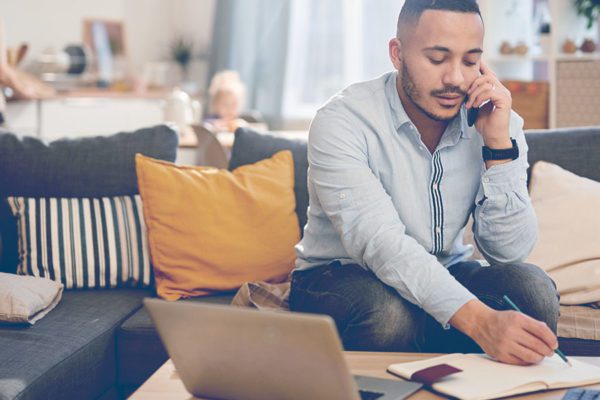 Need a work-from-home plan just in case? Whether you are thinking about giving employees the option to work from home...
read more →
March 12, 2020